At Turn, we understand that integrating with your ATS and/or HRIS is essential for you, your employees, your candidates, and your overall business efficiency. That's why we partner with leading ATS and HRIS providers to make integration simple and seamless. 
See how Turn integrates with your ATS platform: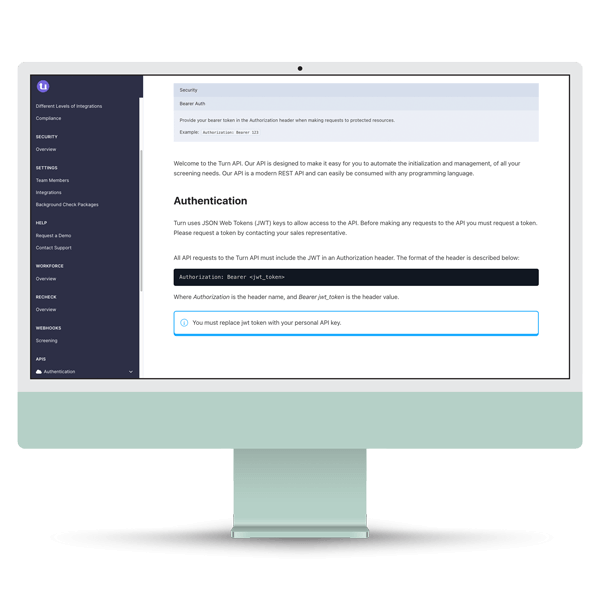 Integrate turn INto your current workflow
API-driven automated background check flow
Turn provides a robust variety of ways to integrate with our background check service. Any of these can be chosen depending on a partner's specific requirements. 
Turn makes screening faster, easier, and more compliant, all while lowering costs. Talk to our experts and see how companies across 30+ industry verticals have upgraded their screening process.