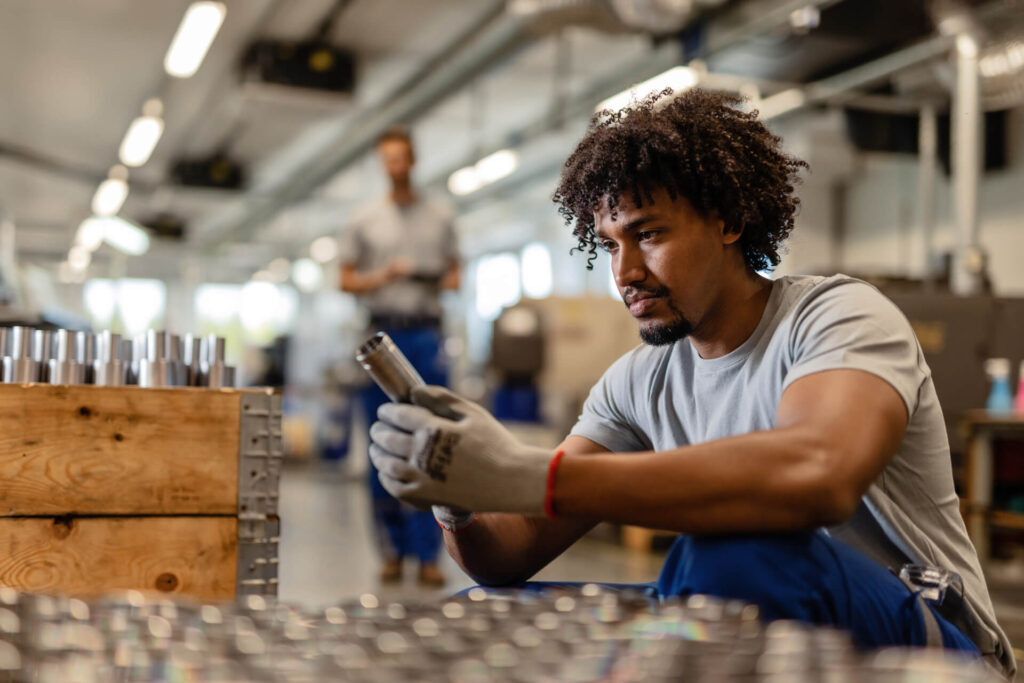 Second Chances When Hiring Your Workers
In the United States, around 70 million adults, approximately 1 in 3, have criminal records. Sadly, many face significant employment barriers when trying to re-enter the workforce after incarceration. Shockingly, the unemployment rate for formerly incarcerated individuals exceeds 27%, surpassing even the Great Depression's total U.S. unemployment rate.
Fair chance practices reshape employment
To address this critical issue, government entities and private employers have implemented fair chance hiring practices to level the playing field and provide opportunities for individuals with criminal records.
Government agencies play a crucial role in endorsing fair chance hiring. The U.S. Equal Employment Opportunity Commission (EEOC) issued guidance in 2012, emphasizing the need for employers to consider the relevance of criminal offenses to the job before making employment decisions. In 2015, President Obama directed federal agencies to delay inquiries into applicants' records. The Fair Chance to Compete for Jobs Act became law in 2019, preventing most federal agencies and contractors from requesting arrest and conviction information until after a job offer. Additionally, "ban the box" policies, eliminating questions about criminal history from job applications, have been adopted by 37 states and over 150 cities and counties nationwide.
Inclusive steps promote fair hiring
Employers also play a vital role in fair chance hiring practices. During recruitment, using inclusive language in job descriptions and including equal opportunity statements reassure candidates that their criminal history won't lead to discrimination. Collaborating with sourcing partners specialized in fair chance candidates helps establish connections and support job readiness.
In the hiring process, employers should conduct skills-based interviews, focusing on assessing relevant competencies rather than fixating on flawless resumes. Complying with "ban the box" policies and partnering with reputable background check providers ensure fair evaluations. The nature-time-nature test allows employers to assess the relationship between a candidate's criminal record and job requirements fairly.
Successful onboarding involves providing orientation and support to help new hires acclimate to the work environment while creating a safe space for them to seek assistance.
Audit compliance, empower growth, equality
For long-term retention, periodic audits should ensure compliance with hiring laws and internal policies. Setting and tracking metrics for hiring and reporting on them fosters accountability. Supporting and empowering fair chance workers is crucial to maximizing their potential and fostering an inclusive workforce.
Through fair chance hiring, employers unlock opportunities for individuals with criminal records, promoting personal growth, economic prosperity, and a more equitable future for all.
Turn simplifies checks, ensures compliance
If you're in need of a reliable partner for background checks, Turn is here to simplify the process. With ongoing compliance and risk management in mind, Turn offers rechecks and continuous monitoring, keeping you updated on workers' behavior and enhancing safety standards.
Save time, simplify management, and support compliance with Turn.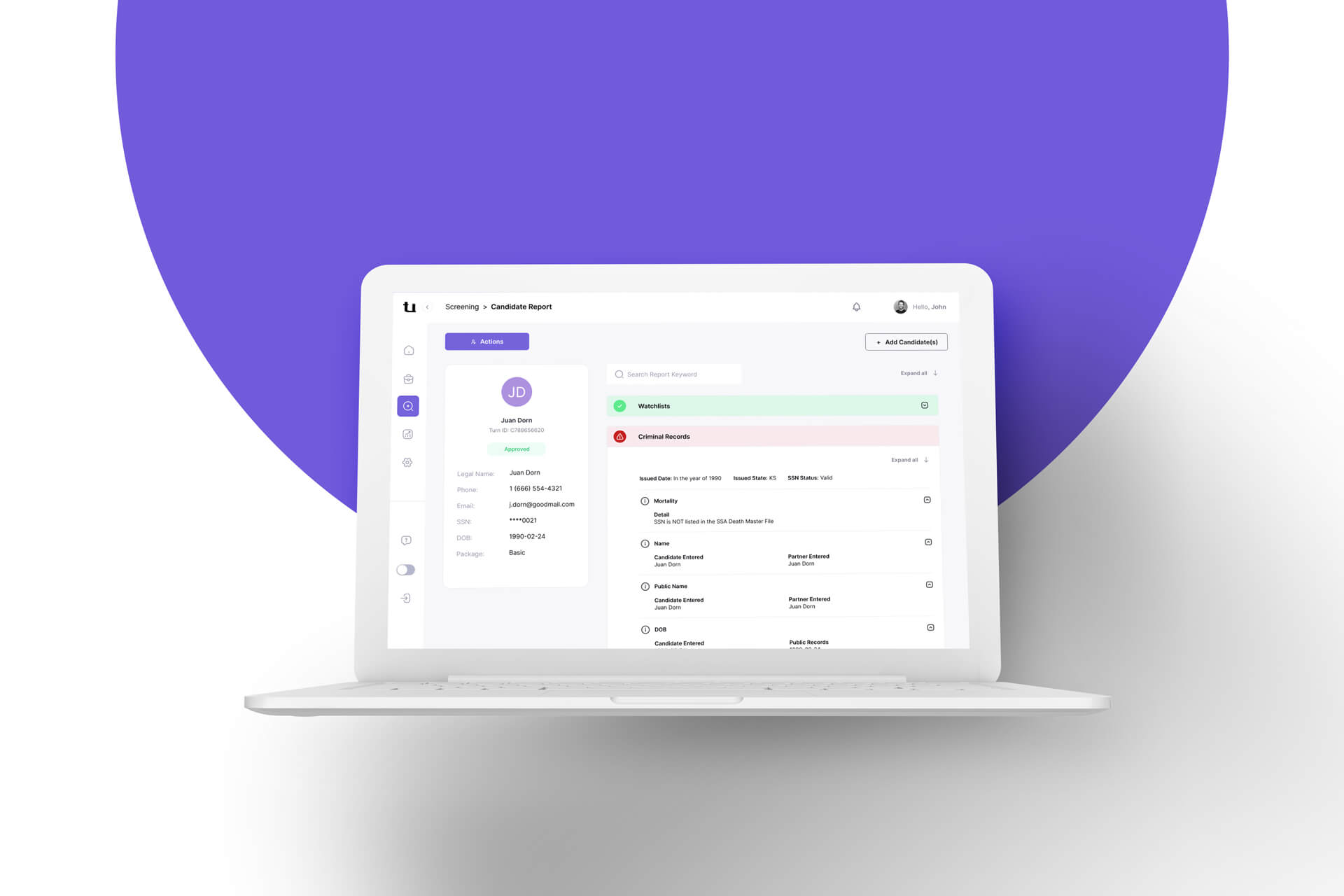 Disclaimer:
Turn's Blog does not provide legal advice, guidance, or counsel. Companies should consult their own legal counsel to address their compliance responsibilities under the FCRA and applicable state and local laws. Turn explicitly disclaims any warranties or assumes responsibility for damages associated with or arising out of the provided information.
Turn makes screening faster, easier, and more compliant, all while lowering costs. Talk to our experts and see how companies across 30+ industry verticals have upgraded their screening process.