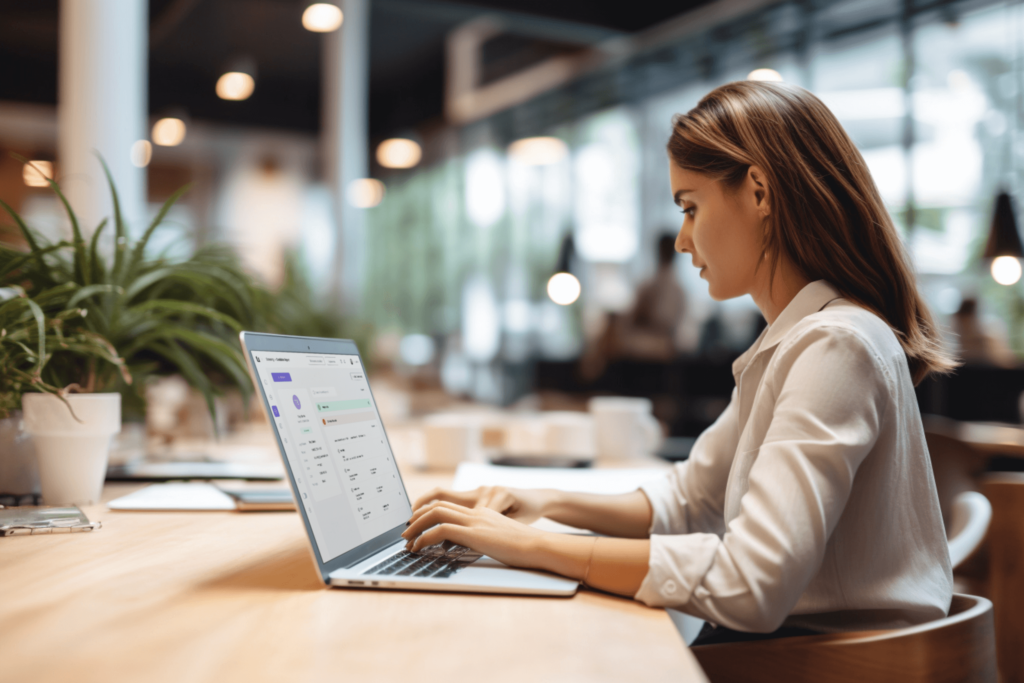 Does a Background Check Expire? Rescreening in the Hiring Process
Background checks are an essential part of hiring workers, ensuring that employers make informed decisions during the pre-employment stage. However, the significance of background checks continues after the initial screening. To address the ongoing trust and safety concerns of employers, post-hire screening solutions are becoming increasingly important.
Importance of Post-Hire Screening Solutions
As a startling statistic reveals, one in five workers will have some type of criminal infraction over a five-year period. And, for those involved in vehicle maneuvering, there is a 40% increased likelihood of employees being involved in an accident within one year of a driving violation.

Traditional background checks have limitations due to their static nature. This visibility gap can be addressed through timely rescreening of employees (Turn recommends rescreening active workers 1-4 times per year or monitoring their criminal and/or driving records in real-time) to ensure they continue to meet the company's standards throughout their employment.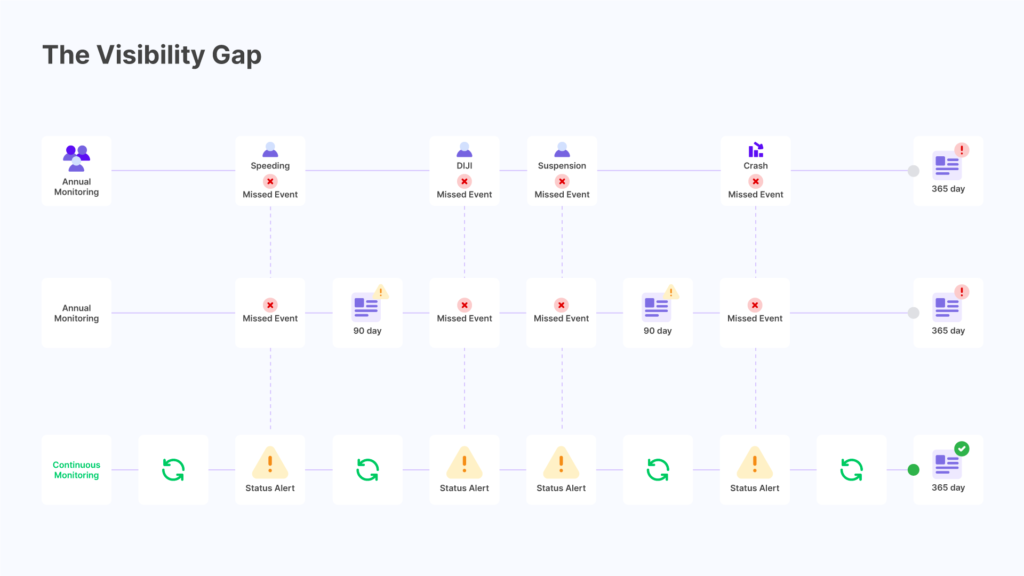 Post-Hire Screening Solutions
Turn offers two types of ongoing screening solutions to address this issue:
Rechecks
This pay-as-you-go, self-service feature empowers employers to reprocess an individual's background check, ensuring access to the most current information about their workers.
Continuous Criminal and Driver Monitoring
This subscription-based feature automates the recheck process by monitoring real-time booking events for enrolled workers. When a booking event is detected, Turn initiates the recheck process and delivers a refreshed and legally actionable report to both the employer and employee.
Turn's Rechecks and Continuous Monitoring offer unprecedented transparency, allowing organizations to stay informed about their workers' behavior and enhance their safety standards.
Disclaimer:
Turn's Blog does not provide legal advice, guidance, or counsel. Companies should consult their own legal counsel to address their compliance responsibilities under the FCRA and applicable state and local laws. Turn explicitly disclaims any warranties or assumes responsibility for damages associated with or arising out of the provided information.
Turn makes screening faster, easier, and more compliant, all while lowering costs. Talk to our experts and see how companies across 30+ industry verticals have upgraded their screening process.