Improved Connectivity with Our API Integration
Enhance your candidates user experience by providing a seamless and unified environment with Turn 's API integration. It's available in three distinct levels, each offering varying degrees of customization and functionality.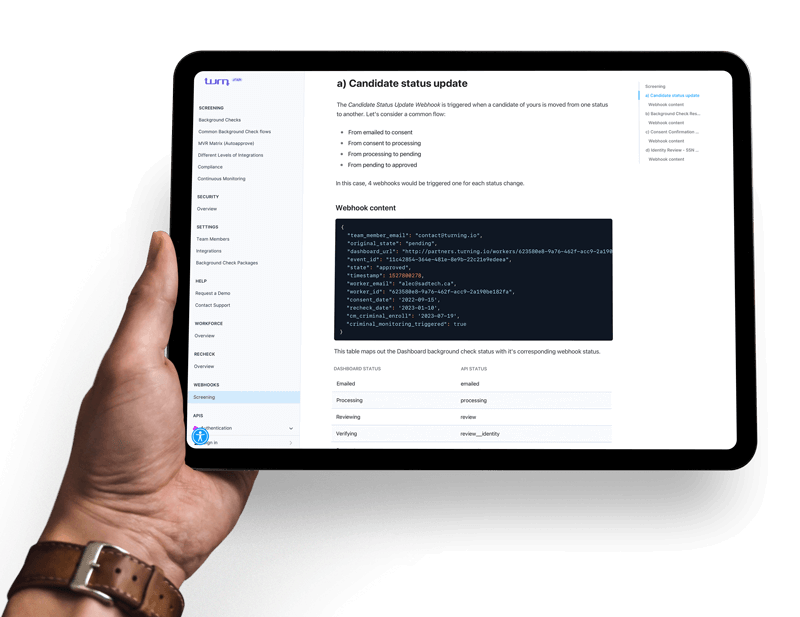 Different Levels of Integration
Determining how you request your background check (requiring a candidate's consent) is the most customizable component of Turn's workflow. See the below information on the different ways you can request a background check.
Request Sandbox Credentials and Advanced API Site Access
Sandbox access enables you to test your integrations in Turn's Partner Dashboard and API. Your sandbox operates in Turn's staging environment. To obtain sandbox credentials & Advanced API Document Access, please fill out the following form: